Entries for tag "events", ordered from most recent. Entry count: 135.
# Immediate Mode GUI - Theory and Example - Slides
Tue
24
Oct 2017
Today I gave a talk at Warsaw GameDev Meetup. Topic of my presentation was: "Immediate Mode GUI - Theory and Example". You can download slides here:
Comments | #gui #teaching #events Share
# Few organizational advice for game jams
Wed
02
Aug 2017
I have participated in Slavic Game Jam 2017. I would like to share few thoughts that came to my mind during the event and especially during presentations.
Participation in a game jam is like any gamedev project, just on a small scale. All the rules of a successful gamedev project apply. All the rules of doing a software project apply. You need a good idea for a game, so any method of coming up with ideas (like brainstorming) may help. You need the code, so good programming practices apply as well, so you can implement features fast and not drown in spaghetti code or hard to fix bugs in the middle of the project. Experience in game design and level design is useful. Skill in making good game graphics and sound is essential as well. Some project management is needed too. Even the wisdom about work-life balance apply, because having too little sleep makes you less productive the other day (coffee or energy drinks can help a little bit though :)
There are many books about these topics. What I would like to focus on here is something different - some basic organizational things that can have decisive influence on your performance during the jam. Even if you are a great game developer, you won't deliver a good game (or win, if there is a competition) if you fail on some of these basic topics. They are related to both development process, as well as presentation on a big screen.
1. Come prepared. I don't mean making a game in advance and only adjusting it to the theme during the jam. I mean setting up some basic software environment. If you already have your team, or at least some friends who you plan to team up with, meet together before the jam, decide what technologies and tools you are going to use and set them up. This will save you a lot of time during the event.
First, launch the goddamn Windows Update so it won't try to apply 1 GB of pending mandatory updates when the time is critical.
Then download and install your development environment, like Visual Studio, Unity, or Unreal Engine. These tend to be quite big, so it may take some time.
Setup some way of collaboration over network, like SVN, Git, or Perforce.
Also setup some way of communication, so you can easily exchange messages, links, and files. It may be Skype, Facebook, Slack, Discord, OneDrive, Dropbox, Google Drive etc. Login to these services in advance to be sure you won't need to recover forgotten passwords during the jam.
You would also need some content creation tools installed (Photoshop/GIMP/Krita, 3ds Max/Maya/Blender, Audacity). This refers to programmers as well.
2. Take as much hardware and cables with you as you can. You never know what you or other team members may need.
Take extension cord - there may be not enough power sockets on the party place.
Take Ethernet cables - there may be a chance to connect to wired network, which will certainly work better than overloaded WiFi.
Take headphones with a microphone - you will need to test sound in your game, possibly also record sound effects, or just separate yourself from loud neighbours next table who play some annoying music all the time :)
Take a router if you have one - setting up a WiFi + Ethernet LAN for your team only will make it more reliable than connecting every computer independently to the main network.
Take a Bluetooth loudspeaker if you have one. (If you don't have, I recommend ordering Kingone K5 from AliExpress - it's a cheap and good one :) It could help you present your game if there is no better option available. Any external speaker would be louder and have better quality than the one built-in to your laptop.
Take a monitor if you can. Developing with additional, bigger screen connected is much better than using only the display of you laptop.
Take VGA/HDMI/DisplayPort cables and converters. You never know when it may help you or someone else to connect to a monitor or to the projector.
3. Finish early. It doesn't mean you need to stop polishing your game long before the deadline. It means you should strive to have a playable game many hours before the deadline, test it as early and as often as possible, and make first build that you could potentially submit at least one hour before the time is up. Maybe you will crunch and apply critical fixes and improvements to your game in the last moment, but your shouldn't count on that. Maybe the organizers will extend deadline by additional hour, but you shouldn't rely on that either. Even something as silly as compressing your game build to a ZIP file on an old laptop can take unexpectedly long time and make you miss the deadline. If you need to upload the game somewhere on the Internet, keep in mind that everyone is going to do this at the same time, so the transfer may be very slow.
4. Focus on making your game looking good during the few-minutes presentation of you playing it. That's how the game will be seen and judged. Making it fun to play for others or fun to play for many hours is a secondary goal. Of course I don't mean cheating like preparing a prerecorded video. I just mean that you don't need to have 20 levels. It's OK to have enough gameplay for just few minutes, like only a single level. It's even better when the game is fast paced and can be finished during the presentation. You may also cheat just a little, like make a keyboard shortcut for invincibility, advancing to next level or showing final credits screen.
5. Make your game easy to remember and recognize. Sophisticated or generic name and content will make people forget about it. Even if there is a list and an order of presenting games, there is often some chaos happening during presentations. Some games have technical difficulties, some teams just give up, and so viewers may be confused about which game is which. If you design your whole game around a single, simple theme (like "a butterfly") and include it everywhere: in game title, logo/menu screen, and in the graphics visible during gameplay, then everyone will be able to easily identify it and so to vote for it. You want them to later say "I liked that game about the butterfly."
6. Give your game build folder/archive some meaningful name. It should contain the title of your game, possibly the name of your team and preferably some ordinal version number. I've seen game builds called "Build.zip". That's a very bad idea. I know that for you this is a build of THE game, but for others it's just one of the games and so they need to be able to easily identify which one is it. (BTW Same rule applies to the file with your resume that you send to potential employers - don't call it "CV.pdf" :) On the other hand, version number is for you. Believe me, there will be more than one version. Calling any of these "final" is not a good idea, because you will end up with "final final", "really final" etc. :) So it's better to call your game build something like "TeamName - GameTitle v01.zip".
7. Prepare your game for difficult technical conditions during presentation. I've written separate blog post about shapes and colors that you should use: 3 Rules to Make You Image Looking Good on a Projector. Here I would like to add that you should test your game on various resolutions. Projectors tend to have small resolutions. You can also meet problems with sound (too quiet or not working at all), so make sure your game is attractive even without it.
8. Use some margin when displaying things on the screen. It is also known as "safe area". In other words, don't put critical information (like GUI elements) near the edges of the screen. It may happen that the projector is not setup correctly and your image will be cropped, making these things invisible. Same applies to time domain as well as to spatial domain: Don't show important content during first three seconds of your game. Leave some "time margin". Projector may need some time to switch to new source and resolution, so viewers may not be able to see the beginning of your game.
9. Control sound volume of your game. If you learned a little bit about giving speeches, you probably know already that you should speak loudly, slowly and clearly. When you present a game, there is another level of difficulty, because the music and sound effects from your game are played at the same time as you speak. Be aware of how loud they are so that viewers can hear them, but also can hear you speaking.
10. Remove all the distractions that your operating system may experience during the presentation. Receiving notification about incoming Skype call in the middle of your presentation would look funny, but it definitely won't increase your chances to win. Same applies to Windows deciding to install new updates in the worst possible moment on antivirus slowing down your system because it just started to scan your entire hard drive. So for the presentation:
Exit any messaging apps and all other apps that you don't need.
Turn off all network connectivity: disable WiFi, enable plane mode.
Disable antivirus protection.
Switch power settings to maximum performance.
11. Finally, prepare for your talk. Decide who is going to talk and who is going to play the game. Consider how long the presentation should be. Determine what do you want to show, what to tell and in what order. Don't do it spontaneuisly, but rather think about the presentation in advance and discuss it with your team.
Comments | #competitions #events Share
# Thoughts after Slavic Game Jam 2017
Sun
30
Jul 2017
Slavic Game Jam 2017 ended today. I have not only given a talk as a representative of the sponsor company, but I was also allowed to participate in the jam itself, so I teamed up with my old friends, some new friends that I met there and we made a game :) The theme this year was "Unknown". Our idea was to create a game about a drone flying and exploring a cave. You can see it here: This Drone of Mine.
Screenshot:

There were 2 developers in our team, 3 graphical artists and one sound/music artist. We decided to use Unreal Engine 4, despite we had no previous experience in making games with this engine whatsoever, so we needed to learn everything during the jam. We didn't do any C++ - we implemented all game logic visually using Blueprints. We also set up Perforce for collaboration, so some of us needed to learn that as well (I am fortunate to already know this tool pretty well).
We didn't win or even make it to the second round, but it's OK for me - I'm quite happy with the final result. We more or less managed to implement our original idea, as well as show almost all the graphics, sound effects, music and voice-overs, so the artists' work is not wasted. It was lots of fun and we learned a lot during the process.
You can browse all games created during the jam here: Slavic Game Jam 2017 - itch.io.
Comments | #productions #competitions #unreal #events Share
# Slavic Game Jam 2017 and my talk
Wed
26
Jul 2017
There are many game jams all around the world. Global Game Jam is probably the biggest and most popular one, but it is a global event that happens at different sites. This weekend Slavic Game Jam takes place - the biggest game jam in Eastern Europe, happening in just one site in Warsaw, Poland.
I will be there not only as a participant, but I will also give a talk, because AMD is a sponsor of the event. My talk will be on Friday at 2 PM. Its title is "Rendering in Your Game - Debugging and Profiling". I will provide some basic information and show some tools useful for analyzing performance of a game, including live demo. This information may be useful no matter if you develop your own engine or use existing one like Unity or Unreal. If you have a ticket for the event (tickets are already sold out), I invite you to come on Friday earlier than for the official start of the jam.
Comments | #teaching #events #competitions #graphics Share
# Revision 2017
Thu
20
Apr 2017
I just came back from Revision - world's biggest pure demoscene party. It was held in Saarbrücken, Germany. That was first time I attended a demoparty abroad, as I've been going only to the ones in Poland so far, like RiverWash, WeCan, Silly Venture, or AmiWaWa.
I don't like the fact that it happens during Easter, when I usually go visit my parents, but I wanted to see it at least once. Revision was big, with around 700 participants, according to the page with non-mandatory registration - Visitors. There were various kinds of activities - from Seminars to techno party, and of course most importantly - competitions. Revision is a multiplatform demoparty, so there were compo categories dedicated to retro platforms (like Amiga, pixel art or tracker music), as well as modern PCs (like modern graphics, streaming music, PC 4K/8K/64K intro and demo). Entries can be found here: Revision 2017 @ pouet.net.
Many people said that PC 4K Intro category had best quality this year, so it's worth checking. Other than that, productions that I remembered the most are:
"Soul Splitter" by cocoon, 1st place, PC demo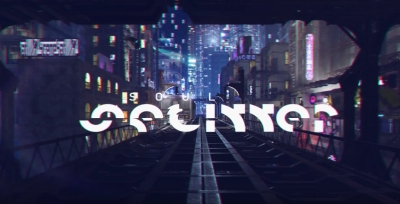 "PC demo" by Aberration Creations, 2nd place, Animation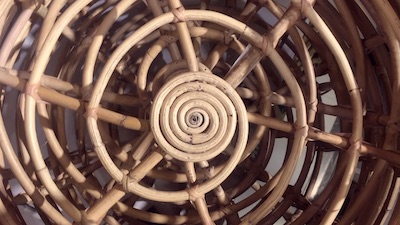 "Evolve" by Schengen Allstars, Invitation demo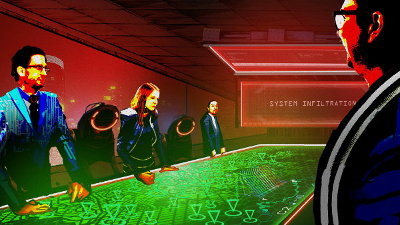 Most exciting for me was watching Shader Showdown - a competition where two programmers had to write a pixel shader live on stage, without any documentation or other help, in a time frame of 25 minutes per round. Winner moved on to semifinals and then the final. During each round a DJ was playing some music and its live FFT was available as one of the inputs to the shader. It's amazing to see how good knowledge of programming, graphics and math allows to develop some nice looking visualizations in such a short period of time. I've also heard opinions that watching it gave a good glimpse of how graphics programming looks like and what does it take to make a demo, even for non-technical people.
Here is a gallery of my photos from the event:
Comments | #demoscene #events #gallery Share
# First Time on GDC
Thu
09
Mar 2017
I came back from my first GDC. I've been dreaming about going there since my university years. My first impression? It's huge! It runs for so many days (Monday to Friday). There are so many talks, more than a dozen at same time, that you really need to choose carefully what is most interesting to you (and stand in a queue before the room, because if you come too late and the talk is very popular, there may be no free seats left).
As the world's largest event of this kind in the industry, it attracts best professionals and offers quality talks. This time there were sponsored talks from Amazon (about their engine Lumberyard), Facebook, Khronos, Google, NVIDIA, Unity, Intel, Microsoft, Oculus, AMD, Epic, ARM, Sony and others - basically every big company that deals with graphics, plus many other talks presented by individual developers. I was interested mostly in graphics programming, but of course there were many other topics covered, like artistic or business aspect of game development.
Expo was also big, with over 100 companies presenting their products, services and technologies. Big difference from Polish Pozna˝ Game Arena is that GDC is targeted to professionals only, which means there aren't such big crowds of people standing in long queues to be able to play any game. I've never played so much VR as on this expo :)
There were other attractions too, like indie game developers presenting their productions or retro zone with working computers from previous decades. So many things to do there! In addition to that, I've met many friends there, who either live in US or came from Poland just like me.
Entrance fee is high, with pass for main conference starting at $1000 up to $2400 (on-site for all access), aside from plane ticket to San Franscisco and hotel there, so it's hard to go there on your own, unless your company pays for it. But if only you have the opportunity, I think GDC is definitely worth visiting.
By the way, gamedev conferences planned for this year in Poland are:
I hope to visit them all :)
Gallery of my photos (mostly from San Francisco):
# Pitfalls of Floating-Point Numbers - Slides
Sat
24
Sep 2016
Just as I announced in my previous blog post, today I gave a lecture on a "Kariera IT" event - organized by CareerCon, dedicated to IT jobs.
Here you can find slides from my presentation, in Polish. It's called "Pu│apki liczb zmiennoprzecinkowych" ("Pitfalls of floating-point numbers").
Here are links to the Floating-Point Formats Cheatsheet (in English) that I mentioned in my presentation:
Comments | #events #teaching #math Share
# Pitfalls of Floating-Point Numbers - My Lecture on CareerCon
Fri
19
Aug 2016
CareerCon is an event organized in various cities in Poland, dedicated to IT jobs, e.g. for programmers. You can find there many companies advertising their job offers. Entrance is free, but requires previous registration on their website. There are also some presentations every time.
24 September 2016 the event will take place in Sopot, where I will give a lecture "Pu│apki liczb zmiennoprzecinkowych" ("Pitfalls of floating-point numbers"). I will talk about properties of floating-point data types, which are the same regardless of the programming language you use. I will show their limitations, common mistakes to avoid and some good practices. If you are a professional programmer or a student interested in career in IT, I'd like to invite you to come and listen.